Hello mah beauties!
It's been crazy here at Casa Peeler. Midterms, then a visitor in town, and prepping for Romantic Times in a few weeks. There's also a LOT of very fun things in the works that I'll be able to tell you about very shortly. But until then, here's an update of some fun things going on with Jane and with me.
In AWESOME news, our League Red Cross Critiquing Auction for Japan raised $576.00! I'm so proud of all of us, and so happy for the winners. We will tear your shit apart, in a good way! You're awesome for donating that much to charity, and we heart everyone who bid.
I've just mailed out the page proofs for book 4, Eye of the Tempest. So that's another book put to bed! I'll hopefully have some cover art and everything to show you, soon, and then I'll get up its official page on this website.
Book three, Tempest's Legacy, has been bought by Germany, so there'll be another beautifully inaccurate mermaid cover coming at you, shortly!
In very exciting personal news, I've found and booked a lovely flat in Bloomsbury, London, for a month this summer. I can't tell you how excited I am for this trip, and if it works well I may try to spend the majority of the following summer in England, next year. Minus our MFA residency, of course. 😉
As for Things I Like, I'm totally digging the new super-long chain necklaces everyone's sporting. In fact, I just bought myself a rather lovely one at Nordstroms. I feel like I could use it in a barroom brawl, if I have to, or maybe to tie someone up. Hey, it happens! Anyway, here are some somebodies wearing them: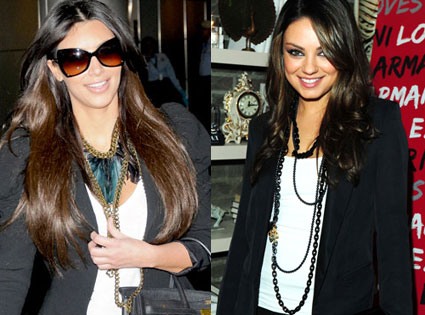 I'm also totally digging all the biker chic looks in stores right now. And I like that, due to my running and hot yoga, I'm starting to fit back into 'em. I'm dangerous when I'm thinner, especially to my wallet. I'd forgotten that. 😉 Here's an example of biker chic from Burberry:
I also have to say I am seriously obsessed with this season's crop of updated Oxfords. They're so androgynously sexy, with just a hint of nerd chic (to balance out the biker chic):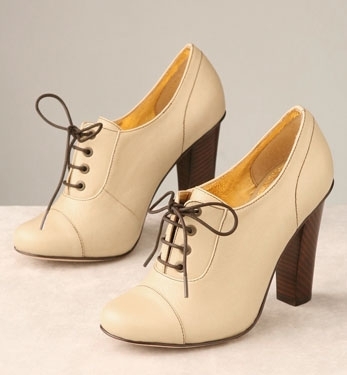 So there are some Things I Like, in terms of current fashion.
And here's some music that had me singing along on the looooong drive home from the airport, today. Cat Power singing, "Silver Stallion":
I hope you enjoy! See you soon with probably another blog post on querying, unless one of my announcements breaks early. 😉