Hello darlings,
Things have been glorious here in the UK. I've spent loads of time with friends since I got in, and it's been so nice! Last week found me doing lots of catching up with people, and it's been lovely to have a chance to do so. Tonight I'm going to my friend Linda's in Notting Hill, where we'll hang out till our friend Judith arrives from Belgium. Tomorrow we're throwing our friend Kristin a baby shower, which is not at all a British thing, so everyone's quite excited.
I've finally gotten some work done on my rough draft, and I'm super inspired for Other Projects from being back here. Jane's series is wrapping up with book six, but I've got loads of other things on various burners, simmering away. Meanwhile, in very exciting news, Orbit UK has relaunched my series with an entirely new look. These covers are totally different from Sharon's, and I love both looks. Both are so quirky, which I think is great for the series. Here's the UK cover for Tempest Rising: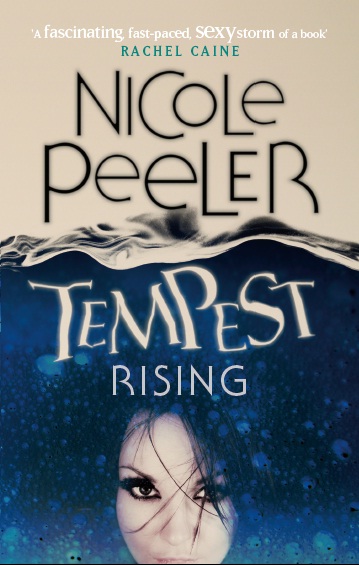 And Tracking the Tempest:
And Tempest's Legacy:
And, finally, Eye of the Tempest:
Release dates for these are as follows:
Tempest Rising and Tracking: Both out August 4, 2011
Tempest's Legacy: September 1, 2011
Eye of the Tempest: October 7, 2011
Tempest's Fury: July 5, 2012
So for those of you who have been so patiently waiting for book 3, it will be out soon, with book four shortly thereafter!
In other exciting news, I will be doing a London appearance. It's gonna be a big event that should be loads of fun, and will include other authors. I'll let you know as soon as I've got official word of everything that's going on, so watch this space!
In terms of pimpage, there were a few releases I FORGOT to pimp with the last batch. I am horrified at such a slip up, and my pimp hand burns with shame.
First of all, the ever lovely Dakota Cassidy has just released Burning Down the Spouse, which looks adorable:
Dakota's offering these very cool trading cars, featuring her adorable mug:
For details on how to get the trading card, email her at dakota(at)dakotacassidy(dot)com.
Finally, last but certainly not least of our awesome Month o' League Releases, Michelle Rowen has released the smexily-covered Bloodlust:
So go forth and read! I am now off to zumba. Yes, I'm so addicted I'm doing zumba in London. YAY FOR ZUMBA.