So my cover artist is AMAZING. I know the art she did for Tempest Rising was contentious, for some. People unfamiliar with artists such as Mark Ryden, Tara McPherson, and Michael Page, saw something they didn't recognize, couldn't connect with, and couldn't understand.
But a lot of other people got it. And I think even more people will get it, after they've read the book. Sharon perfectly evokes Jane's vulnerability, her static relationship with her past, and the threat that – with all the forces looming around her – she won't be able to maintain her passive disengagement with life for much longer.
That said, both Sharon and Orbit took a lot of flak for going with the unconventional. So I was thrilled to wake up to a message from Lauren Panepinto, the amazing art director at Orbit who found Sharon. She showed me this: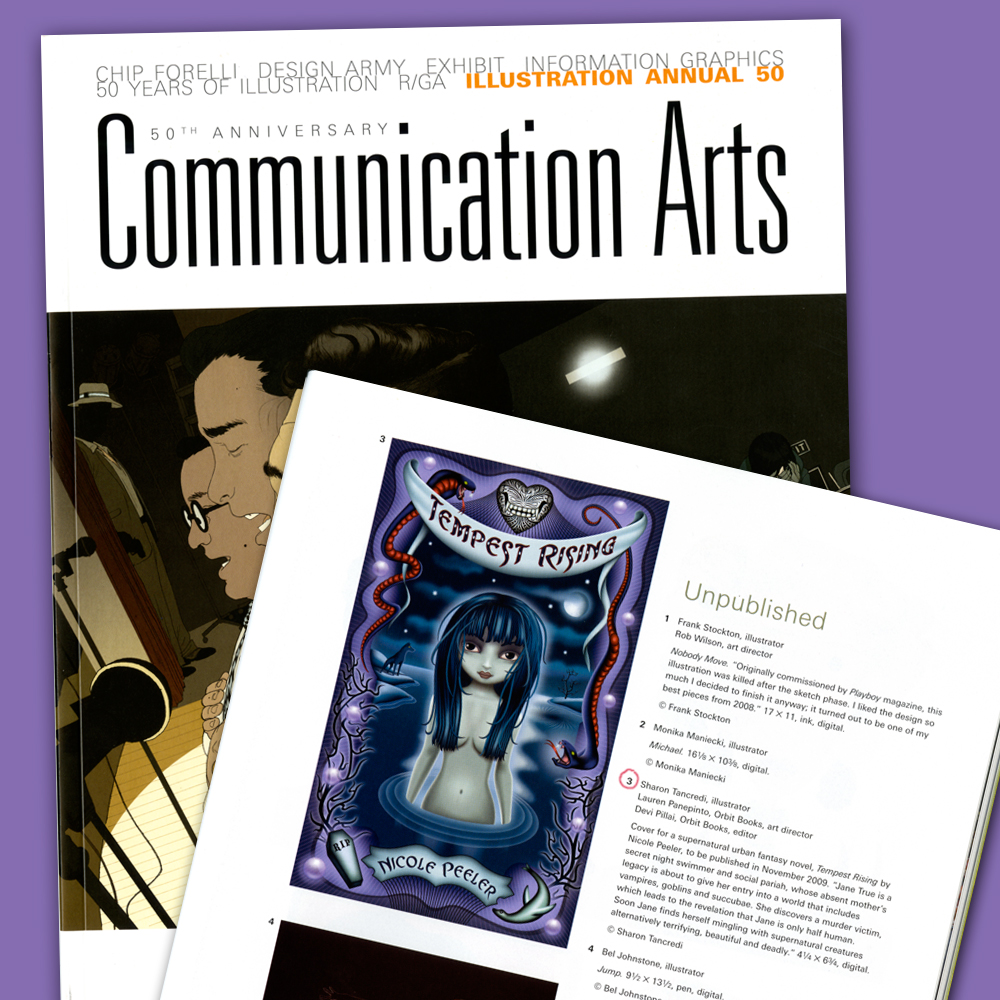 Yes, Sharon won a great big fancy award for the cover to Tempest Rising. And I, for one, couldn't be happier for her. I'm so proud to have her art on the cover of my book (and above my bed, for she was nice enough to send me a beautiful matted print that I had framed).
To see the full write up from Lauren and Orbit, go here. This is a real coup for Sharon, and for Jane, and we're all very, very proud.
And Lauren's not kidding when she says the next cover is AMAZING. I'm staring at it right now. And it is actually blowing me away as I write this.
So HUGE congratulations to Sharon! You can find more of her art here. Also, if you don't mind, take a moment to comment here, or on Orbit's website, or both, about what you like about her artwork! Let's all feel the love!
Thanks everyone!
And CONGRATULATIONS SHARON!!!!!